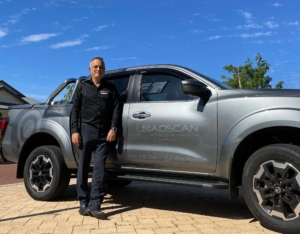 Con Giannas recently joined Loadscan to head up our Western Australia sales division. Con is a true sales professional with over 20 years' experience in the local resources industry.
Having lived in Perth, Western Australia all of his life, Con enjoys getting to know and building relationships with customers on a personal level, whilst also helping them to overcome production challenges that their businesses may face.
Con's previous role before joining Loadscan was as Business Development Manager Australia for MiX Telematics. He has also held a number of senior management roles, including state manager and sales manager positions, and brings a strong mix of valuable business skills to our WA operation.
"I chose to join Loadscan as this relatively new technology is starting to take the world by storm. I genuinely believe that Loadscan volumetric scanners can make a significant difference to any operation by helping to more accurately measure payloads, thereby increasing business profitability", Con says.
"Being a proud West Aussie, I follow the West Coast Eagles and enjoy getting to a game when I can.  I also love boating, walking and spending time with my lovely wife, two kids and our pup", he adds.
In his new role at Loadscan Australia, Con wants to help businesses increase productivity and profits through accurate payload measurement. Welcome on board Con!