Optimize productivity with a conveyor volume scanner (CVS), which accurately measures and reports on bulk flow
Now there's a reliable tool to tell you exactly how much material is moving across your conveyor belt — so you can confidently monitor and optimize your production rates. Like the load volume scanner before it, the newly released Loadscan conveyor volume scanner (CVS) system is set apart by its uniquely clever software and friendly web-based user interface. Unlike other optical belt scales, which provide some data but don't integrate easily, the Loadscan CVS has been designed to provide you with hassle-free, insightful reporting. And it's cost effective, easy to install, and low maintenance.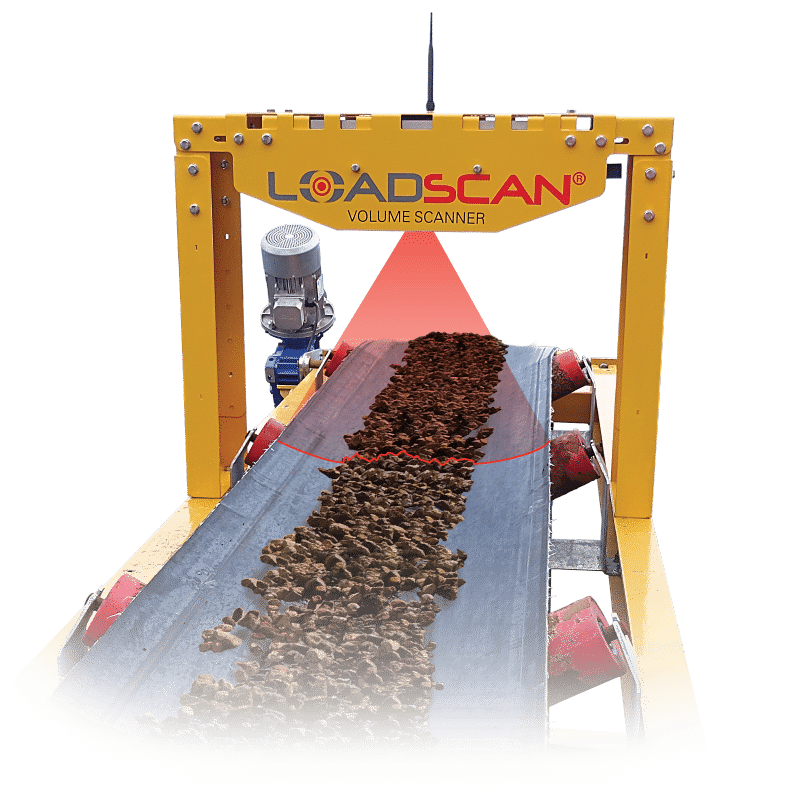 Loadscan's specially designed scan-head, with single laser, continuously scans the full width of the belt at high angular resolution so that you can be sure of exactly what's flowing by.
With the correct size frame, the CVS can run on any belt from 400mm to 2200mm wide (we can even custom mount it for larger belts up to 3000mm wide). And, yes, our belt scanner can be used with both shallow and deep 'v' conveyor belt set ups.
Loadscan has earnt industry credibility by manufacturing an innovative superior product. The CVS continues the tradition of high build quality; it's robust and durable construction will withstand a wide temperature range in harsh environments.
Our CVS scan head works across all conveyors.
Just pick the correct frame size to fit your belt.
Mounting width ranges:
| | | |
| --- | --- | --- |
| CVS-1SS | standard, small | 500-1150 mm |
| CVS-1SM | standard, medium | 1150-1750 mm |
| CVS-1SL | standard large | 1550-2200 mm |
| CVS-1X | custom mount | Up to 3000 mm |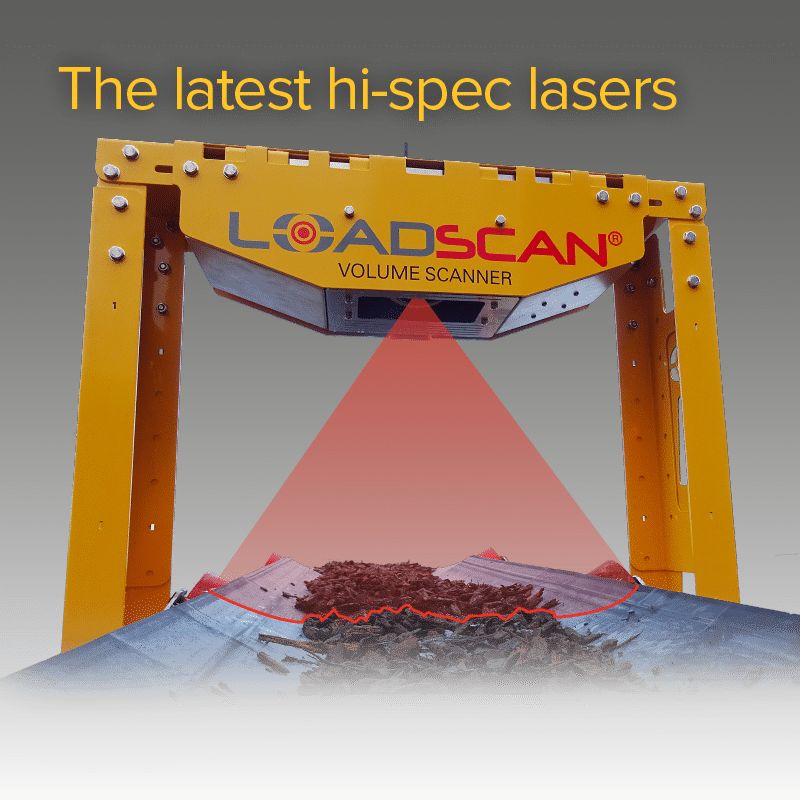 The high-end lasers in your CVS are class 1 eye safe, and no extra protection is required.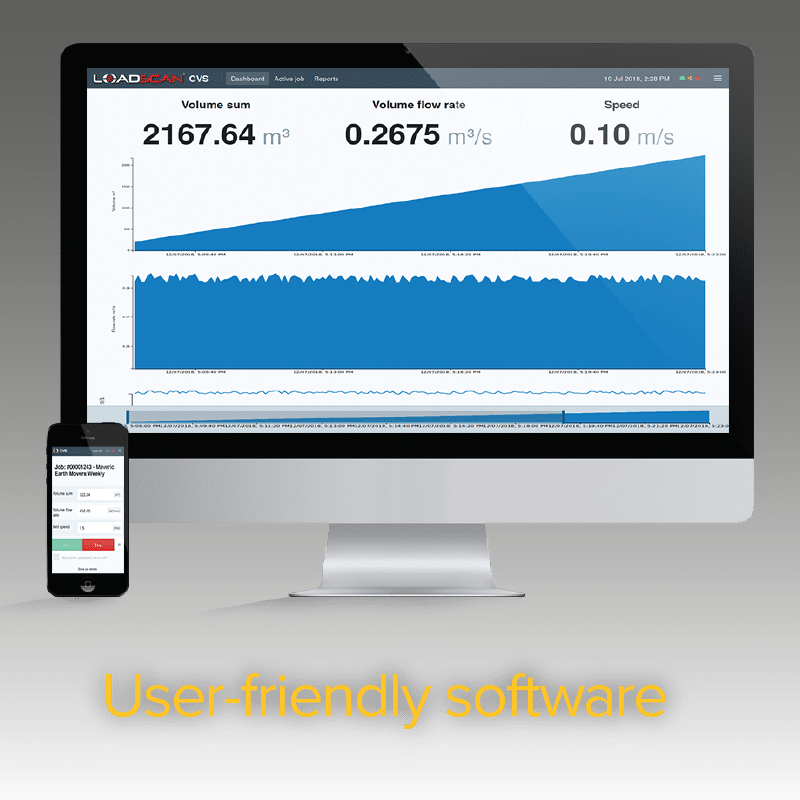 Our CVS interface has been developed in conjunction with industry to ensure it is user -friendly and data rich.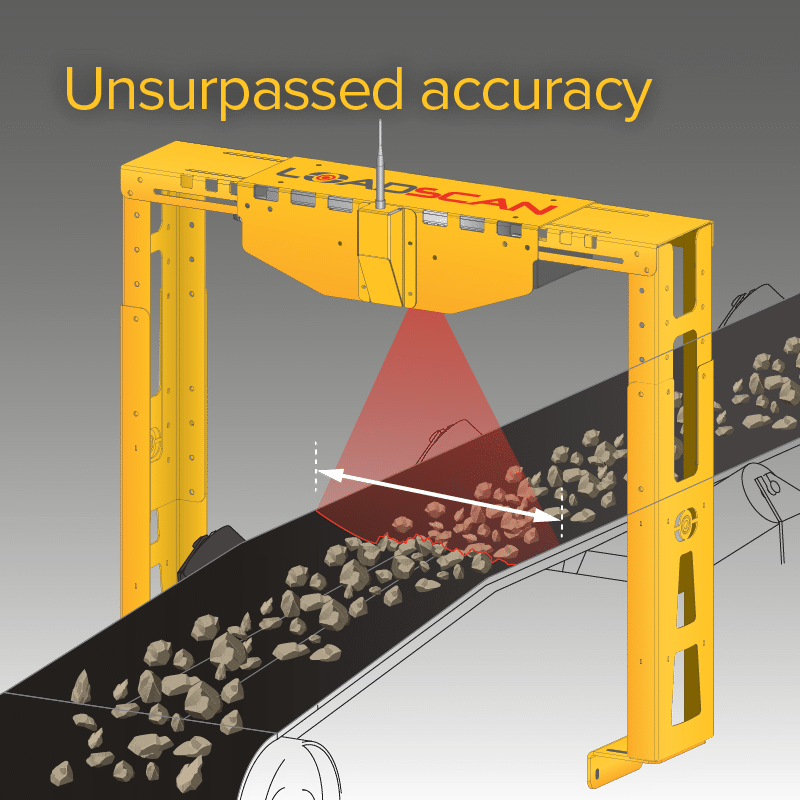 Your single laser will continuously scan the full width of the belt (some other scanners measure a limited number of fixed positions across the belt). CVS accuracy is typically better than 1.5%.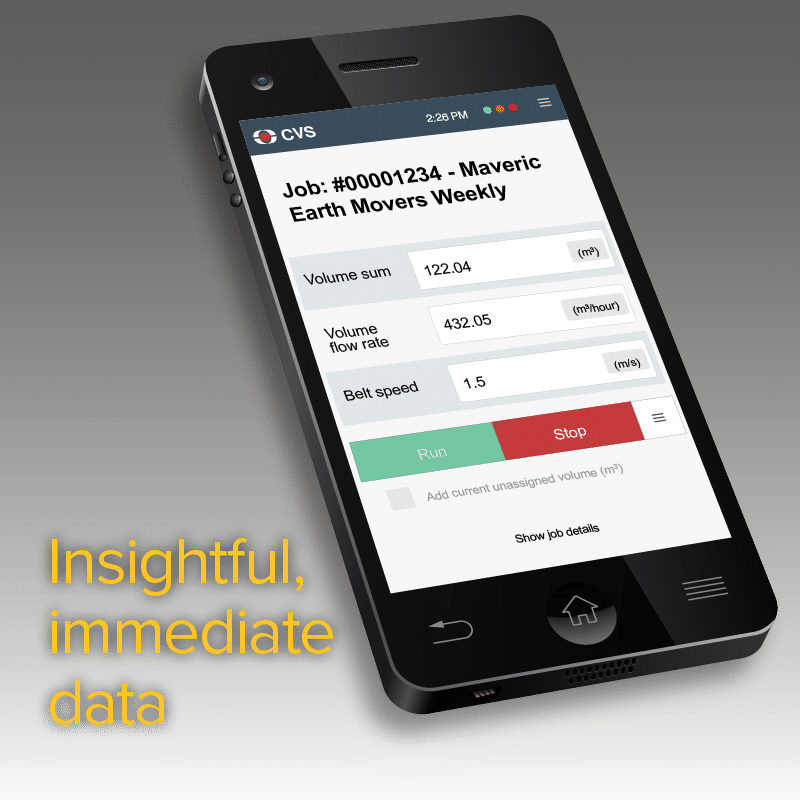 The CVS records detailed bulk flow measurement and supplies you with the right information where you need it – real-time in the palm of your hand.
The conveyor volume scanner suits numerous industry applications. Here are just a few:
Non-contact volumetric measurement for all aggregates and quarried materials
Optimize yield and accurately measure stone, sand or gravel product streams. Know exactly how much raw product is being extracted, what's going into your inventory stockpiles, and enjoy unparalleled and uninterrupted material intel. The CVS is a perfect fit for remote crushing operations where specified graded aggregate quantities are guaranteed to the customer.
Batch specialty mixes with ease
Your CVS has functionality to make batching easy. Daily and/or weekly jobs can be set up from your company dispatch software and fed to the CVS via its onboard API. The jobs list is visible to the loader operator by an in-cab tablet. From the office, completed jobs are visible within the reports tab so job management is always under control.
Accurate measurement of mined materials
in-motion
The CVS has multiple applications for miners — it provides better visibility on how much raw material is being extracted, can be configured to provide belt overload or sub-optimal loading alarms, and can report on how much end product is being carted to shipping points. A bulk flow scanner can be fitted to any of your existing conveyor belts to give you real-time insight into your volume flow and productivity rates.
Quickly measure
bark and mulch
flow volume
Your Loadscan conveyor volume scanner will continuously provide volumetric measurement for your woodchip, bark, mulch, compost, peat, sawdust, topsoil, or bulk landscaping product. It's ideal for batching and feeds you important inventory production rates in real-time. The CVS allows you to take control of your output and better manage your equipment.