Signature Australian Compost and Mulch facility takes advantage of Volumetric Scanning Technology
Project Details
| | |
| --- | --- |
| CATEGORY: | Bark, Mulch & Compost |
| LOCATION: | Western Australia |
| PRODUCT: | LVS-3BMF  Fixed |
| WEBSITE: | www.richgro.com.au |
In May 2017, Carey West, the owner of Loadscan, spent the day visiting with Geoff and Tim Richards at the RichGro head office and bulk facility in Jandakot, WA.
RichGro are customers of Loadscan and own two LVS-3BMF (block mount fixed) units that are installed and configured in a one-way traffic route, with one LVS set up to measure the inbound loads and the second LVS used to scan and measure their out bound bulk supplies to their customers. These two LVS units are also running the Loadscan synchronized database software which allows both scanners to share the reference (database) scans of each truck and allows for two scan measurements between both scanners. What this means is that a truck that is not currently registered into the LVS database can be scanned first with a full load by the inbound scanner, then the truck can be unloaded and scanned empty at the second scanner to obtain the volume measurement of the fully laden truck.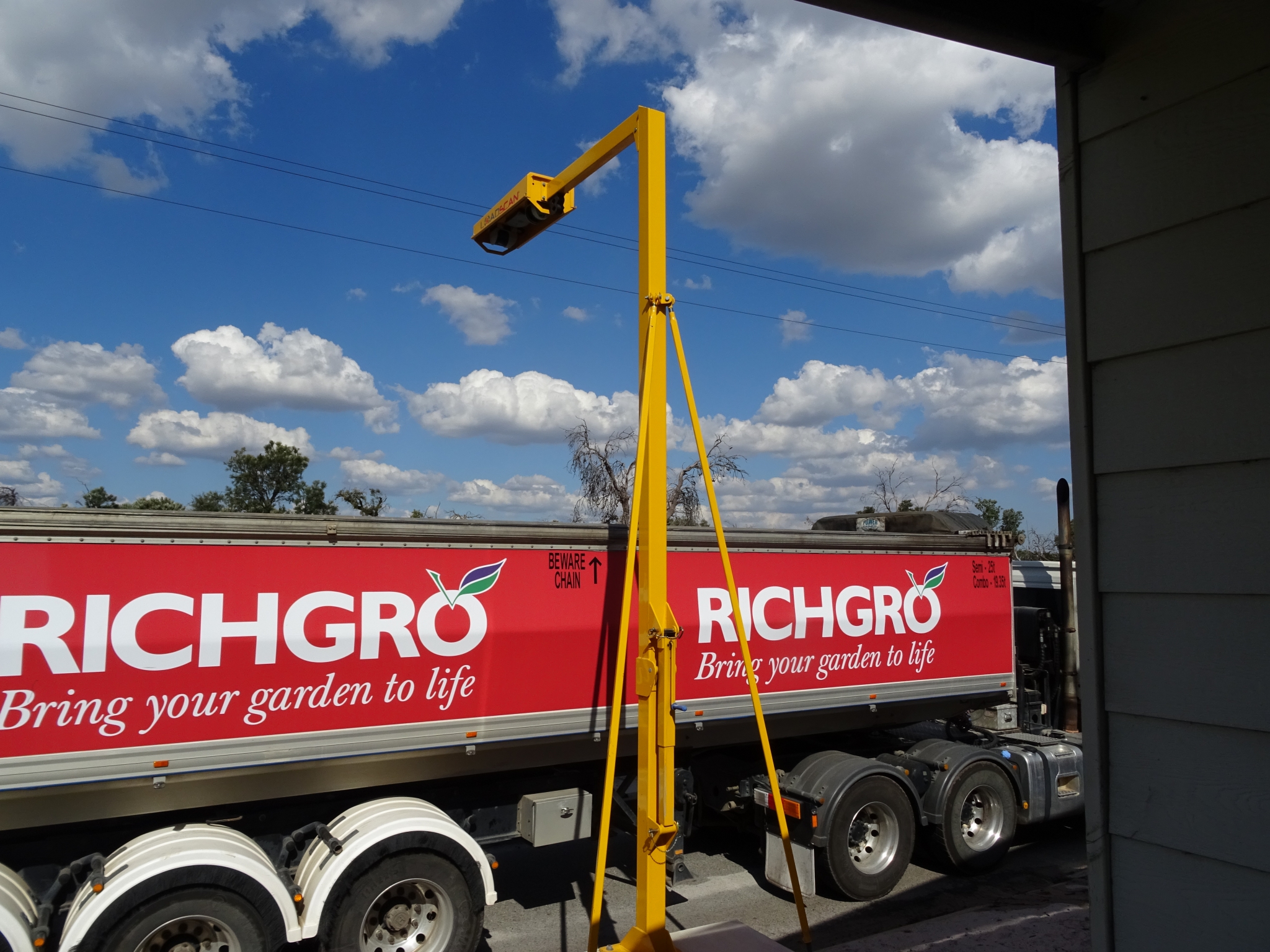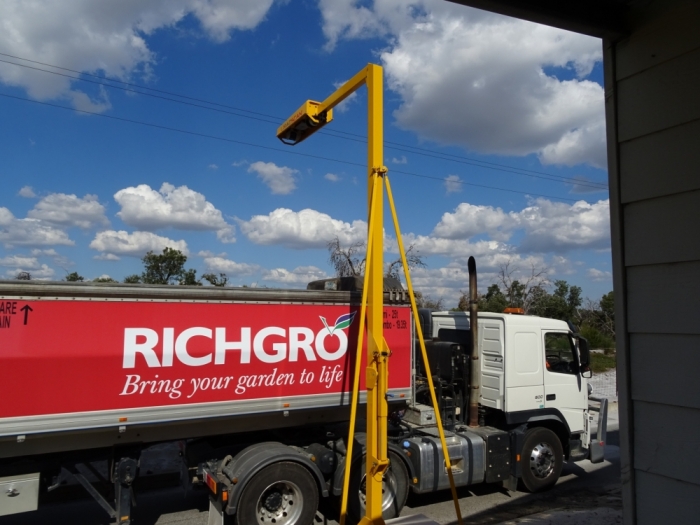 A reference or database scan can then be captured at the second scanner from the recently completed empty scan. This reference scan is then shared with the other LVS unit so the truck can then return on the inbound with a full load and have the load measured in one pass.
RichGro use their Loadscan Load Volume Scanner units to their advantage.
The inbound Load Volume Scanner is measuring their purchases of RAW bulk product to make sure they are receiving the right quantity of product that is ordered. The RAW product is then blended and mixed into the various products of composts and mulches that they sell. The second LVS is to measure the bulk products they are delivering to their customers. The Load Volume Scanner keeps an eye on the loader drivers and makes sure they are not giving precious product away by over supplying the customer but also to ensure they are not under supplying their customers. This way, customers receive the actual amount of product that they have ordered. This is key to having happy customers that will return to buy your product, as they know they will receive exactly what they ordered. The proof is on the ticket printed by the Loadscan LVS.
If you want a comprehensive volumetric payload measurement system for your bulk facility, get in contact with the team at Loadscan today.