Generate real business gains with automated and accurate payload measurement, fully configurable to suit your specific business needs.
The Loadscan® Load Volume Scanner (LVS) system utilises laser scanning technology, combined with proprietary Loadscan software, to measure the exact volume of the material loaded in a truck or trailer bin. With this system, you'll measure actual volume, not a converted weight estimate, whilst also recording a 3D colour profile of every load. It means you don't pay for water content, you can eliminate customer and/or supplier disagreements over quantity and you can easily track material movements.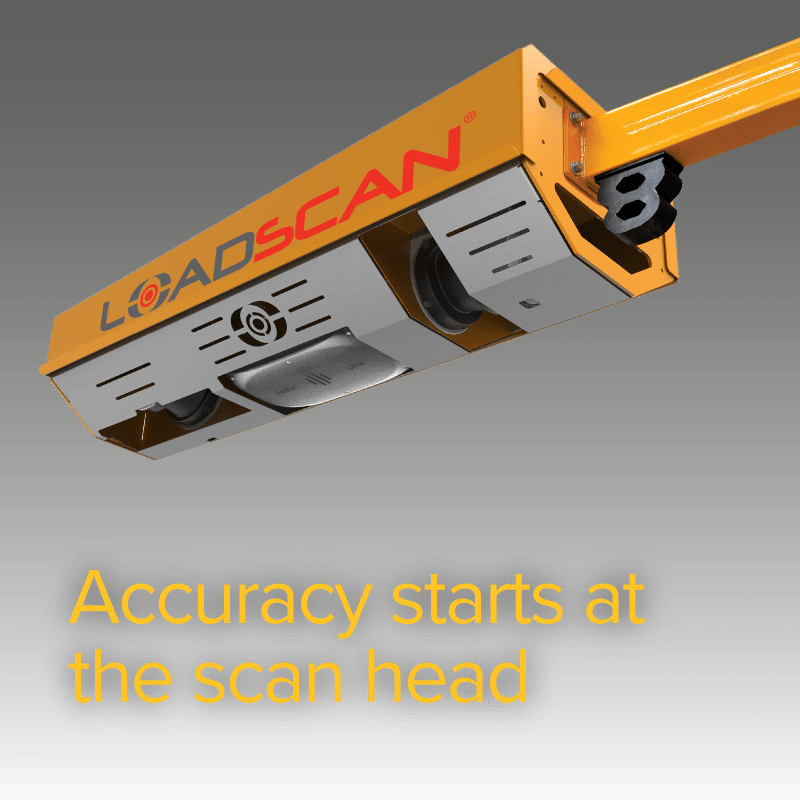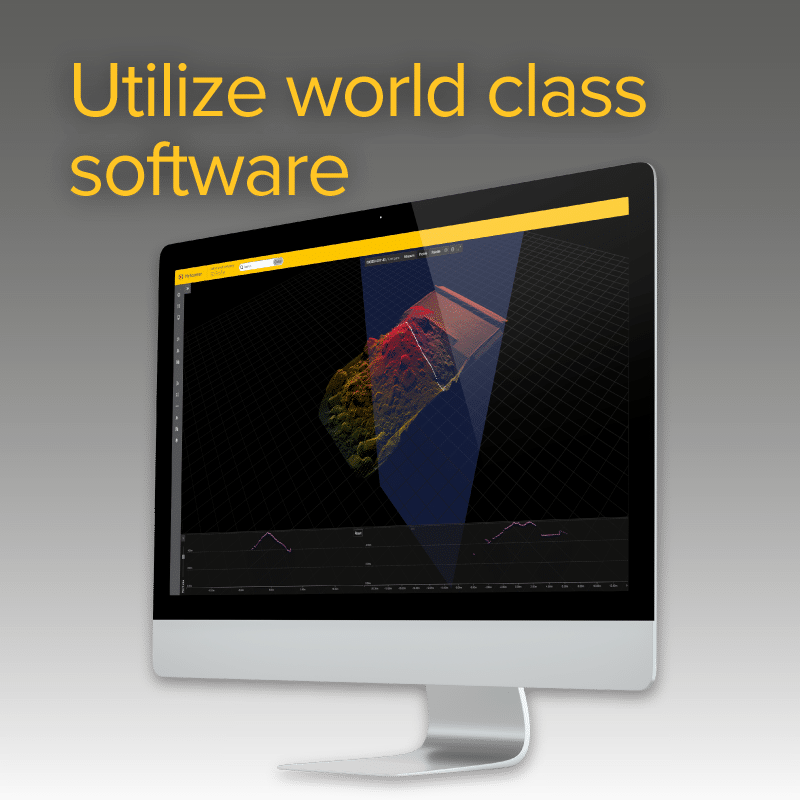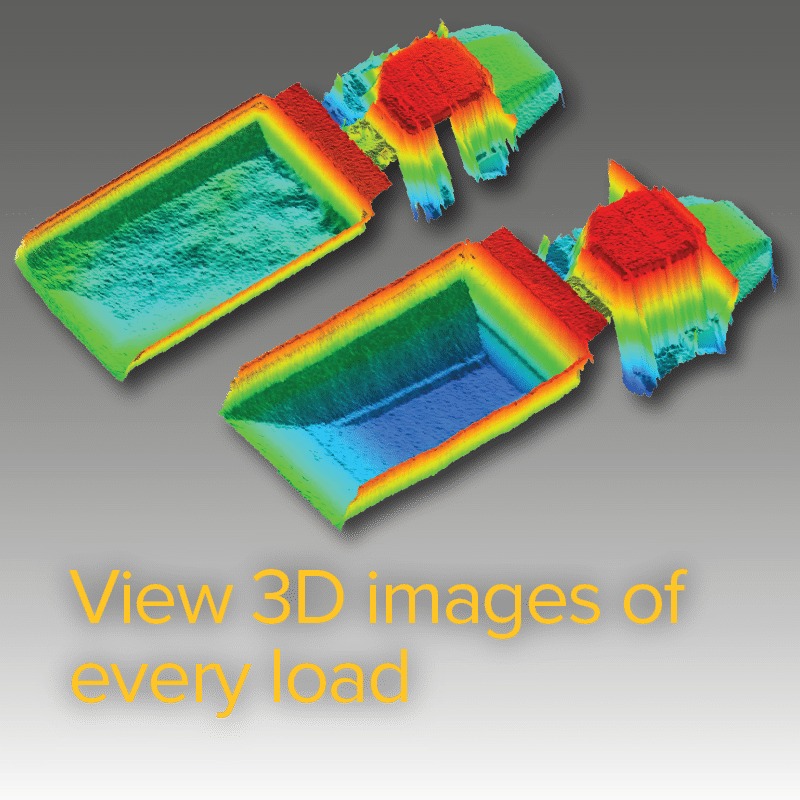 Loadscan is the only volumetric scanning manufacturer with internationally recognized Weights and Measurement Certifications (AUS & NZ), ensuring measurement accuracy to +/-1%.
Loadscan's MyScanner reporting software has been developed in conjunction with industry to ensure it is user friendly and data rich.
The LVS automatically records detailed load information. You'll easily identify off-center or sub-optimal loading and you'll be better equipped to coach and train loader operators.
LVS system components
The standard block-mounted LVS configuration shown below is designed for use with on-road trucks and small off-highway articulated dumpers. Vehicles are scanned by driving slowly below the elevated scan head. The scanning process is fully automated. A touch-screen operator console provides for easy operator control and monitoring of the system and a high visibility LED message board displays load results, driver instructions and status messages. All Loadscan LVS systems also include an RFID tag reader (for automatic identification of each truck and trailer), docket printer, LVS measurement software, and MyScanner reporting software.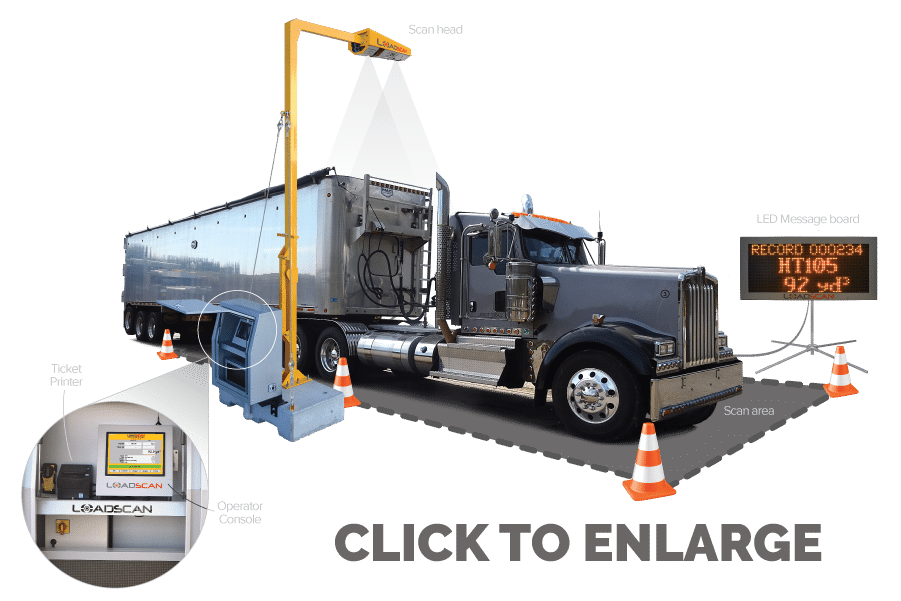 Enjoy exceptional benefits with every volume scanner system…
Reliable accuracy for every measured load
We're unique in our ability to deliver reliably accurate and consistency measurement, enabling you to make confident business decisions.
Our proprietary algorithms and a range of checks and balances coded into the LVS software, ensure that the scanner doesn't report inaccurate readings, even in the unlikely event that it can't obtain a reading from the collected scan data.
With virtually no moving parts, there's no need for re-calibration or scheduled servicing. Loadscan volume scanners will operate consistently, even in extreme and remote environments.
Loadscan is the only volumetric measurement system that is proven accurate to +/-1% (and is Certified for Trade in NZ and Australia).
Better information for greater control
The Loadscan system is fast, non-contact, and suitable for a range of loose bulk material.
Every load record is stored in the system and connected to your desktop by LAN, WiFi, or cellular network. Data is viewed and sorted using Loadscan's MyScanner reporting software and can be exported to Microsoft Excel for manipulation, or integrated with existing business information systems.
You'll be able to account for every load delivered or removed from your site, plus you'll be able to automatically track truck arrival and departure times.
The LVS system will help you better understand your business, your material movements, and even the quality of the bulk materials you're dealing with. No more bulking or compaction factors affecting your bottom line!
Generate a high return on investment, quickly
With easy onsite installation, the Loadscan load volume scanning system can usually be fully operational within a few hours. Our portable systems can be set up on a suitable site and ready to measure trucks in less than 30 minutes.
With automated scanning there's no need for the trucks to stop, improving productivity. Once you implement volumetric load scanning, you'll see significant productivity gains, reduced customer supply disputes, and ensure you only pay for what you receive, all with one streamlined system.
The system can easily be operated by in-house staff, dump truck drivers, or in fully automated mode. Even unskilled operators will quickly learn to use this intuitive payload management system. Automatically generated 3D scan images enable operator coaching, improving load optimisation.
Powerful add-ons for the standard system configuration…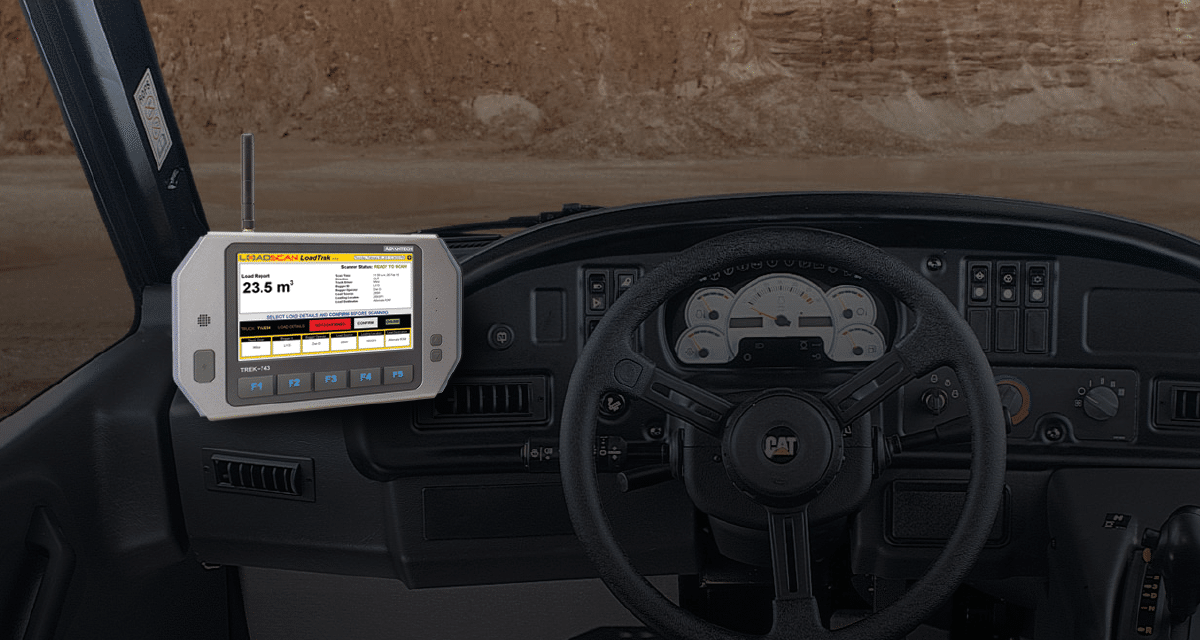 LoadTrak in-cab consoles
In-cab touch screen consoles for mining and quarry applications

Allows you to upload additional load information directly from the cab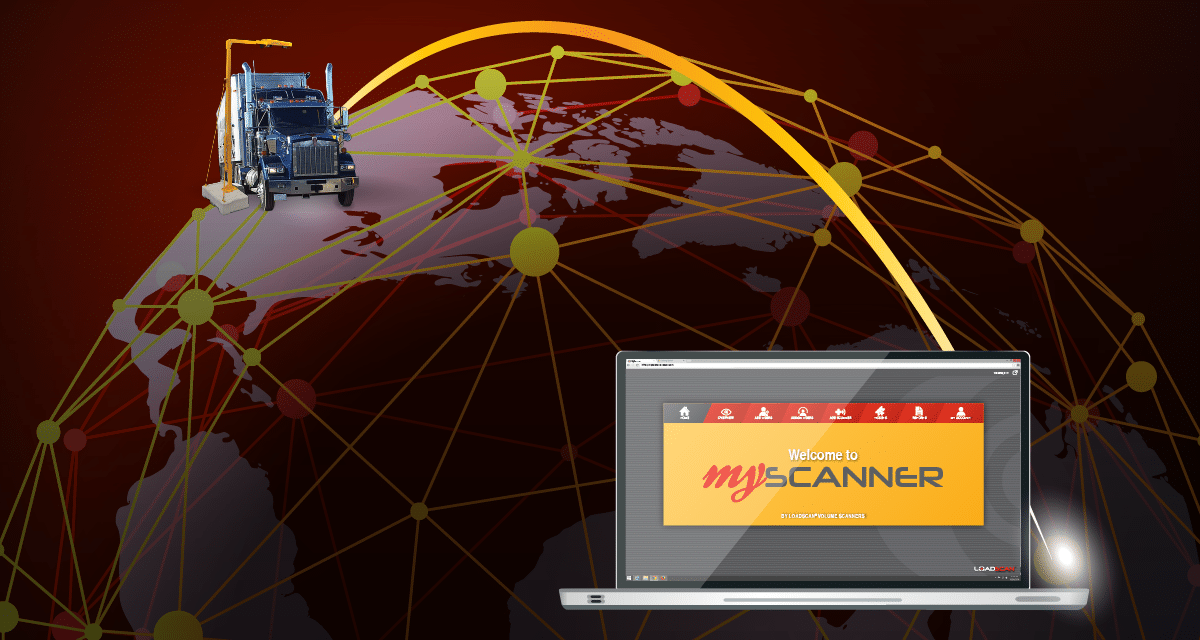 MyScanner cloud service
Subscribe annually to your own secure web portal

Allows you to access your scanner and data remotely

Includes 24/7 support and routine software updates