Quarry & Sand Pit Solutions
Are you customer focused?
With a LoadScan Load Volume Scanner (LVS) you can be. Quarry & Sand Pits, sand, stone and gravel quarries supply the construction and landscaping industries and these industries work with bulk volumetric quantities, not weight.
As a stand-alone measurement solution or alongside a weigh-bridge or on-board loader scales the LoadScan system provides operators of Quarry & Sand Pits and their customers with direct measurement of truck loads in cubic metres or cubic yards.
The ability for operators of Quarry & Sand Pits to supply product by volume rather than weight or simple bucket-count keeps customers happy and wins jobs. Are you tendering to supply a large earthworks job? You can improve your chances significantly by specifying supply monitoring with an LVS system as part of the contract.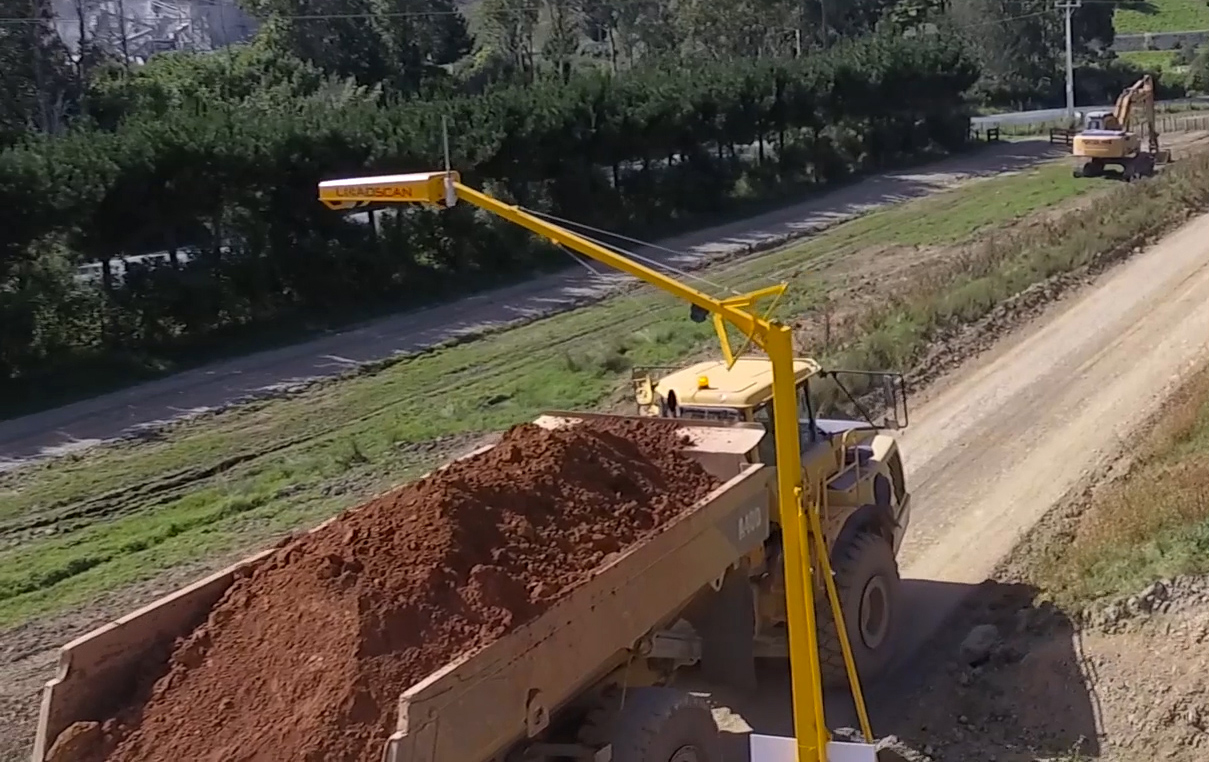 Quarry & Sand Pit Applications and Benefits
LoadScan solutions for rock quarries and sand-pits combine low maintenance Load Volume Scanner measurement technology with reporting software and remote control options for smarter product management.
Accurate Load-Out Measurement
Measure outgoing loads of processed product more accurately and quickly than possible by traditional methods. The LVS system not only reports actual load volumes — it trains loader operators too. The feedback that the LVS provides to loader operators significantly improves accuracy and consistency of loading to target volumes, across all loader machines and loader operators.
Inventory Monitoring.
Measure raw quarried material quantities hauled to crushers and stockpile for inventory tracking.
Load Data Entry
The LVS system can manually collect additional load details such as product type, customer, order number, weight docket etc with each measurement.
Period Reporting
Real-time and historical period reporting for invoice generation, inventory analysis and win-rate calculation with report generation in Microsoft® Excel.
Low Maintenance, Cost-Effective Solution
LVS non-contact measurement technology is low maintenance and does not require regular servicing or calibration.
More than just Payload Measurement
Determine product densities by combining volume measurements with weight data
Record truck and load details to meet quarry/land-fill consent requirements
Monitor incoming clean fill for land rehabilitation
Read quarry industry case studies/testimonials