Loadscan NZ chosen to provide accuracy and efficiencies in civil construction operations
Project Details
CATEGORY:
Oil & Gas
Civil Construction
LOCATION:
Russia
PRODUCT:
LVS-3TMM Mobile
Wifi, Overview
Oil and Gas Giants constructing the new onshore facility as part of the OS2 development on Sakhalin Island Russia chose Loadscan New Zealand to provide accuracy and efficiencies in their civil construction operations. An accurate measurement solution was being sort for discrepancies they were experiencing between supplied truck quantities of roading construction materials in metric tonnes and volumetric surveyed quantities. These discrepancies were impacting operational costs and environmental consent compliance.
The brief to Loadscan was to provide a robust, portable volumetric Truck measurement system that could cope with the extreme conditions found in the North of Sakhalin Island, where temperatures range from -40° to +25°C. Specific system adaptations were undertaken and successfully achieved.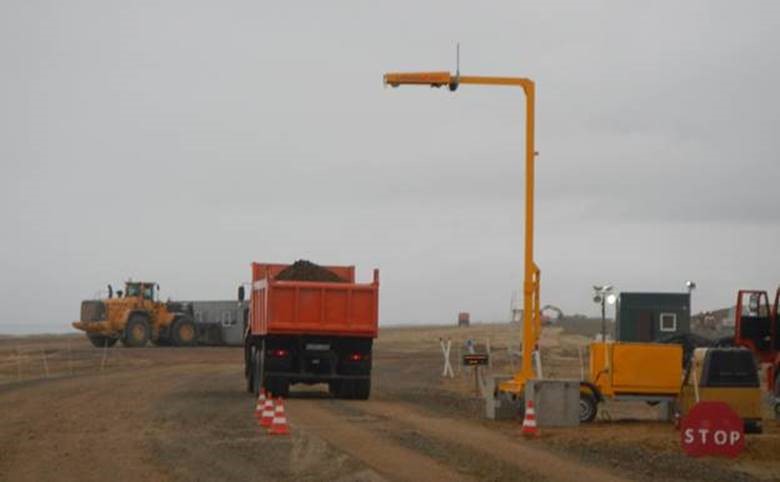 Contact Us for a full copy of the internal report from this Oil & Gas giant about their use of the LoadScan Load Volume Scanner system.
Specialised features of the LVS system include:
World first -40°C rated lasers

Rugged touchscreen LVS operator interface

RFID automatic truck identification

Powerful Loadscan reporting software, Overview

WiFi capability for remote control, data access and reporting
Operational staff from site were sent to New Zealand for training in the installation and use of the Loadscan system. This was undertaken over a three day period and has allowed the units to be installed and made operational on the island with remote support being provided by Loadscan in New Zealand.
The systems have been in operation since mid-August and results are extremely positive with the Loadscan system providing valuable truck movement data and accurate volumetric load measurements. The Loadscan LVS has identified up to a 20-25% short fall in delivered quantities
As global leaders in load volume scanning technology, Loadscan is committed to providing continued expertise and service to the oil and gas operations on Sakhalin Island and world wide.