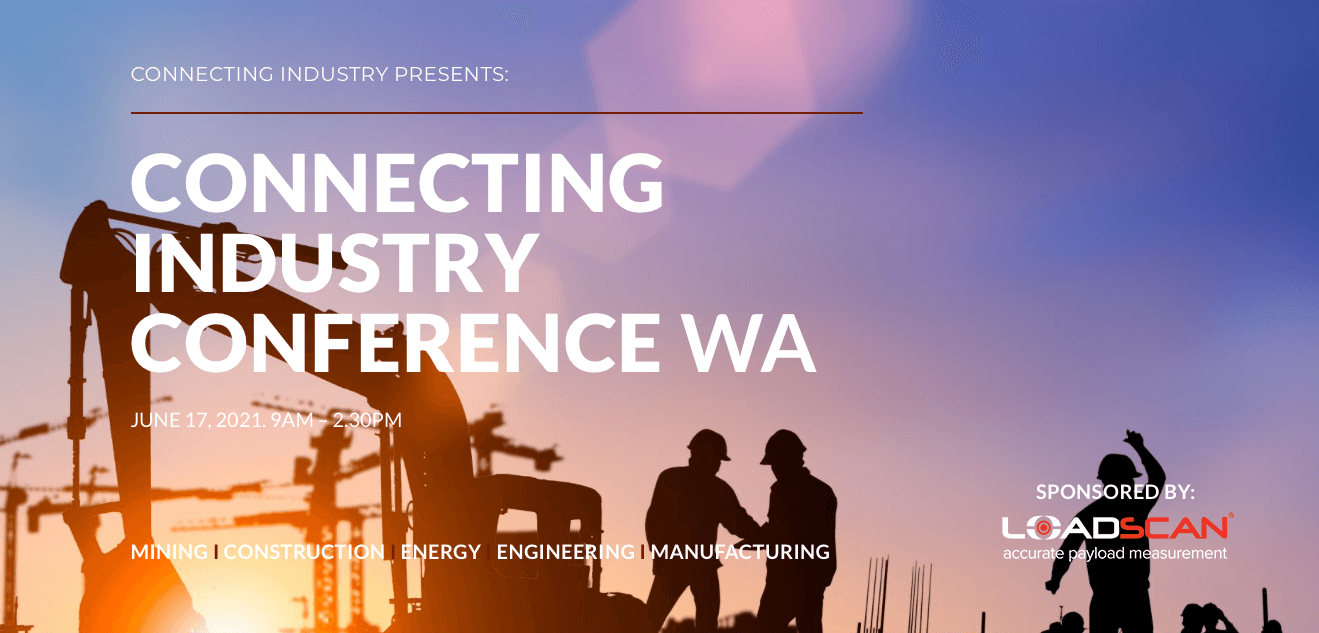 Loadscan.com are excited to announce their sponsorship of the Connecting Industry Conferences in New South Wales and Western Australia. This series of virtual conferences is designed to assist the resource, construction, engineering, manufacturing, and services sector with the latest procurement and project information during COVID-19 social distancing restrictions.
"We're fully committed to the Australian market, with a dedicated office and team based in Newcastle, NSW. By extending our Australian involvement through the sponsorship of this valuable and timely conference, we can continue to add value to the civil and mining sectors", says Carey West, Loadscan CEO.
The NSW conference is presented by Resource Industry Media and Job Skills Network, and will explore the latest challenges and developments to stimulate procurement and business opportunities. It features some of the largest major projects across the state of New South Wales and Western Australia in the resource and construction industry.
Luke Jackman, Loadscan's Newcastle-based product specialist says, "Our advanced volume scanning and measurement systems are providing the detailed insights necessary for civil operators and mines to optimise production loading and throughput across Australia and the globe. Sponsoring these conferences is a great opportunity for Loadscan to give back to the industry that has been so supportive of us."
The Connecting Industry Conference will present more than $12 billion of procurement opportunities within the New South Wales and Western Australia resource and construction sector via an event app and live video streaming.
The NSW conference took place on February 18th 2020. The Western Australia event takes place on June 17th 2021. More information on the event is available at connectingindustry.com.au.