Increasing customer confidence for Ivetic Trucking
Central Florida based trucking company, Ivetic Trucking, is keeping customers happy with accuracy on volume of materials hauled.
The family owned and operated business has been hauling clean fill and aggregate materials for over a decade and has installed a load volume scanner (LVS) from Loadscan to maintain its competitive position in the market.
Ivetic offer a variety of transportation services including hauling clean fill materials, sand, gravel, and other aggregates. By installing the LVS, Ivetic can measure and manage the quantity of product hauled/carted and this helps resolve disputes with customers that believe they may have been short supplied. Now Ivetic Trucking can guarantee the supplied amount.
Ivetic believe that keeping the lines of communication open helps maintain a high level of customer service, Marko Duvnjak, Managing Director of Ivetic Trucking commented, "In an industry where lasting relationships are critical to longevity and success, exceptional customer service is a priority.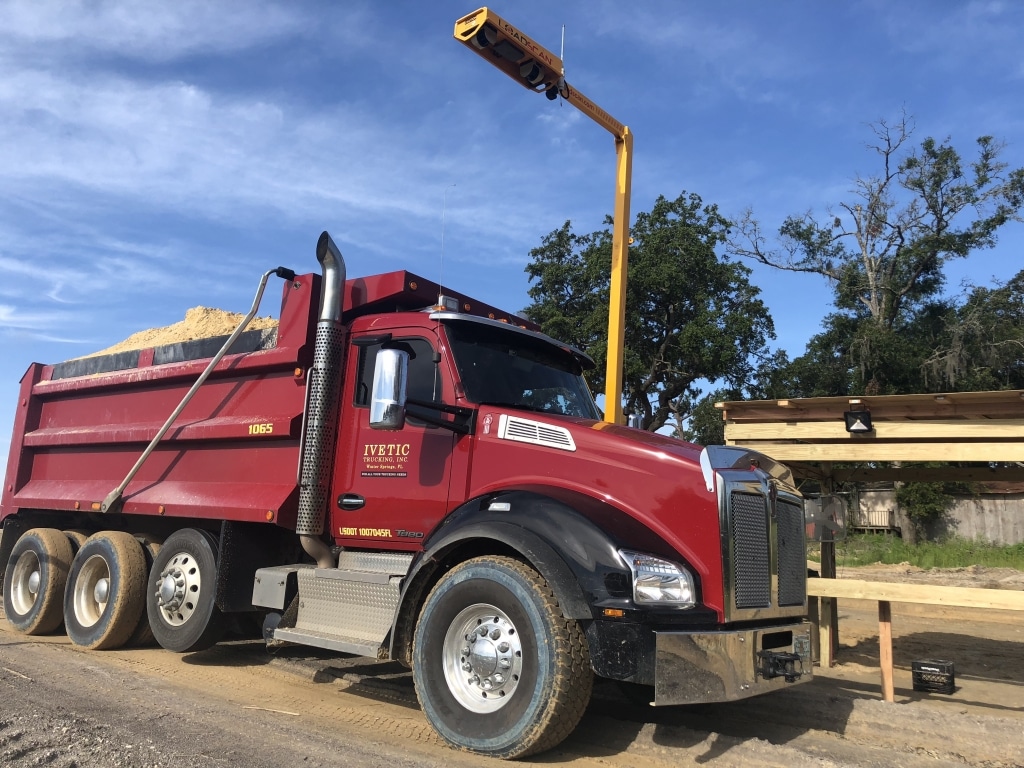 "Here at Ivetic Trucking Inc, we firmly believe that the only way to do business is by extending our honesty, integrity and professionalism to each customer, regardless of the size or value of the project. Purchasing a load volume scanner has made it possible for us to approach each job as such."

"The Loadscan LVS tracks the material entering and leaving job sites with such accuracy that if there was ever any doubt as to the amount of material being delivered or removed, it is easily alleviated by providing the information from the LVS."
With the use of Loadscan's OverView software, payload management at Ivetic Trucking has become a simple process. Marko continued, "The Loadscan technology makes doing the reporting to the customer extremely easy and efficient. The reports are already made for you, as are the spreadsheets with the ticket numbers and yardage on them, and all that needs to be done is to download it onto the computer and send it to the customer via invoice. Knowing that we implement the Loadscan technology, our customers have a peace of mind that we are delivering or removing only the agreed upon volume of material."
"Our customers know that this technology makes all our dealings fully transparent and allows them to have full trust and satisfaction that they are getting exactly what they are paying for. In addition to increasing customer confidence in our company, this technology has increased the accuracy and efficiency of our operations allowing us to further extend these benefits to our customers. Loadscan has made all of these benefits possible."
The Loadscan LVS removes any variables and delivers accurate volume measurements in a single automated, non-contact drive though scan. The LVS system utilises laser scanning and RFID technologies combined with software that creates 3D model images of trucks to measure the exact volume of the material loaded in a truck or trailer bin.
For more information about load volume scanning (LVS) systems visit www.loadscan.com
Summary
Loadscan provides more accurate measurements of material movements when compared to traditional methods.
Big opportunities to reduce export carting costs and increase your profit.

Billing carting company for m³ measured not assumed.

Big improvements in loading consistency and productivity.

Load to target volume to manage truck specific mass load limits.

Compliance with mass load limits will reduce the risk of fines for overloading.

Chain of responsibility.