Load volume scanner not wasting a metre
Loadscan's laser volume scanner system is helping Fulton Hogan keep track of more than a million cubic metres of material across three different sites.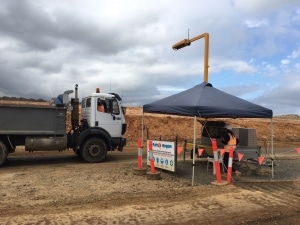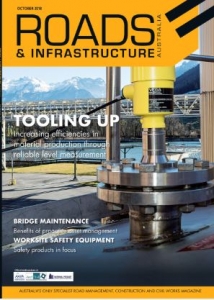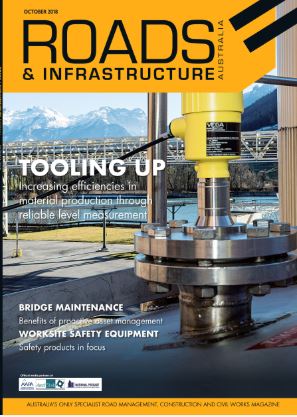 When a landfill site reaches capacity and can take no more waste, it is important that the land redevelopment undergoes high level management and planning assessment to leave an environmentally friendly and sustainable area for future generations.
The Victorian Environment Protection Authority recommends rehabilitating the land to minimise any detrimental impacts from the landfill with a process called capping.
This process involves containment technology that requires hundreds of thousands of tonnes of material to be carted onto the site to form a barrier between the contaminated waste and the surface.
John Navarro, Project Manager for Fulton Hogan, currently manages three technical construction projects that are approaching completion as part of the Landfill Rehabilitation Program, located in Melbourne' south-eastern suburbs.
As landfills are required to contain waste for decades after their closure, the capping design needs to contain leachate in the area.
Each site accepts around 1500 to 2000 cubic metres of materials a day during peak periods. Mr. Navarro estimates the total amount of materials carted onto the sites has now exceeded 1.35 million cubic metres.
These materials make up multiple layers, starting with a 300-millimetre covering of earthen cover subgrade material acting as the first barrier on top of the waste.
A geosynthetic liner containing bentonite performs the same function of a low permeability clay to provide the landfill seal. A subsoil layer is then placed above this with drainage pipes to remove any subsurface water.
A final layer of topsoil is then placed and seeded to turn it into a grassed area.
Mr. Navarro says the conventional method of measuring these vast quantities of materials is to use a system of weighbridges and to charge subcontractors based on the weight of the transported materials.
"There are issues with this method as it doesn't account for increased weight due to water," Mr. Navarro says.
To gain a more precise understanding of the amount of materials being shipped, Fulton Hogan has invested in three Loadscan LVS-3TMMs – a mobile truck measurement and scanning device, which uses a system of lasers to gather an accurate reading of volume within a vehicle.
During the planning stages of Fulton Hogan's landfill rehabilitation process, the theoretical amount of material per truckload was found to be 21 cubic metres based on weight. However, after installing Loadscan's LVS, the company discovered the number was closer to 17 cubic metres, which means Fulton Hogan does not need to pay the four additional cubic metres.
Trucks drive under the scanner at around five kilometres per hour for a visual confirmation that the load has been properly scanned. After this, the driver is able to collect a ticket and continue onto the site.
A radio frequency identification system is included with the system to automatically track each truck and trailer, along with the software to create a three-dimensional image of the load which is accurate to plus or minus one per cent. Mr. Navarro says the entire process takes around 30 to 60 seconds from start to finish.
The load data is saved to the cloud and available in real time, letting staff immediately access that information and reduce travel time between sites for Fulton Hogan.
"As we are spread across three sites, having load information stored on the cloud is vital. The last thing we want to do is drive between the three units just to pick up the uploads," Mr. Navarro says.
The LVS-3TMM is a mobile system, able to be set up within 45 minutes and can run through the main power grid, a generator or solar. Because of its mobility, Fulton Hogan will be able to tow the system by SUV or light commercial vehicles to a new site when the project is complete.
Because the LVS is able to increase efficiencies and reduce costs when materials need to be measured, Fulton Hogan has been able to use it across multiple areas of its business. Mr. Navarro says he was impressed with the technology and has recommended the system to other parts of the business for future use.
Find out more about Loadscan's technology and how it can benefit civil construction, mines, quarries and bark and mulch facilities.